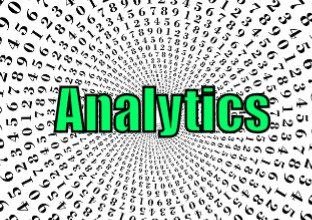 If you're not paying attention to analytics, you don't really know what's working and what isn't on your website.
On the other hand, if you know what pages people are visiting, what they're buying, etc… you can do a lot more to make your website even better.
You can add new products that are similar or complementary to what people are already buying, can get rid of what isn't working, and can get even more people to your site!
If even thinking about analytics freaks you out, outsource it!
There are people out there who are good at it, and will be able to come back to you and tell you exactly what's working and what isn't on your site.
You can also outsource it to software instead of a person. There are plenty of software programs out there (some are free) that you can use to get all sorts of stats on your website.
It's important to know what analytics can tell you. So outsourcing it to a person or even software can greatly help your bottom line!
If you'd like to see other tips that are a part of the series, check out 30 Things an Internet Marketer Can Outsource.
Enjoy,