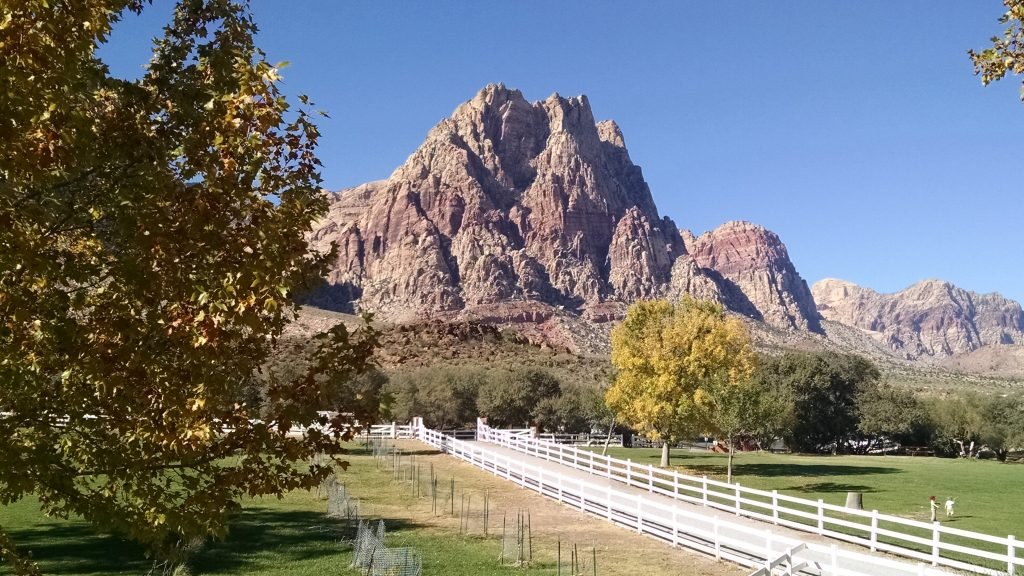 Last week, I was on vacation in Las Vegas.
We spent a day in Utah visiting Bryce Canyon and Zion National Park, a day in Red Rock Canyon (about 20 minutes west of Las Vegas – see pic above), and the rest of the week on the Las Vegas Strip.
It was beautiful. Instead of weather in the 50's and 60's at home, it was in the high 70's every day, and even hit 80 a few times.
But do you want to know the best part?
I did almost NO work.
It was beautiful.
An entire week of just relaxing and having a good time.
Now don't get me wrong. I absolutely LOVE what I do.
But after working day in, and day out…even when you take weekends off, you start to burn out.
You start to get to where you can't wait until the weekend, and the week starts to drag. I hate when that happens, and know that if it starts happening, it's time to schedule another vacation.
Want to know what a week off does?
I'm excited to be working today! Even though I worked on Monday and Tuesday…I was happy to be getting work done this morning, and there is no sign of it slowing down.
THIS is how you want to feel about your business.
And unfortunately, it doesn't matter what you do, or how much you love it. Every so often you just need a break. You need to get far away from work. You'll feel so much better afterwards!
If you're starting to get to that "do I have to work again today?" stage, seriously…take a week off. Everything you do will be so much better when you get back!
Enjoy,


P.S. For those that wonder how I booked it. I used Orbitz. It was really easy. They had a great price on both airfare as well as the hotel, and by booking them together I saved more than if I did each on my own – and I did price that out as well. I can't believe how inexpensive the hotels were in Las Vegas! This trip we stayed at Bally's, which was a perfect location, right in the middle of the strip. It was an awesome trip!