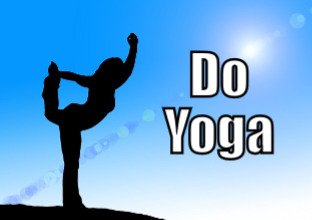 Try yoga in order to be less stressed.
You don't have to go to a yoga class or do complex poses, but even just trying a few of the poses will help you relax.
Don't know any yoga? Just go online and search for a few different poses to try.
You might be able to find some short yoga routines on YouTube or other places online.
Even if you can't do them well, just trying will help you relax.
If you'd like to see other tips that are a part of the series, check out 31 Days to a More Relaxed You.
Enjoy,