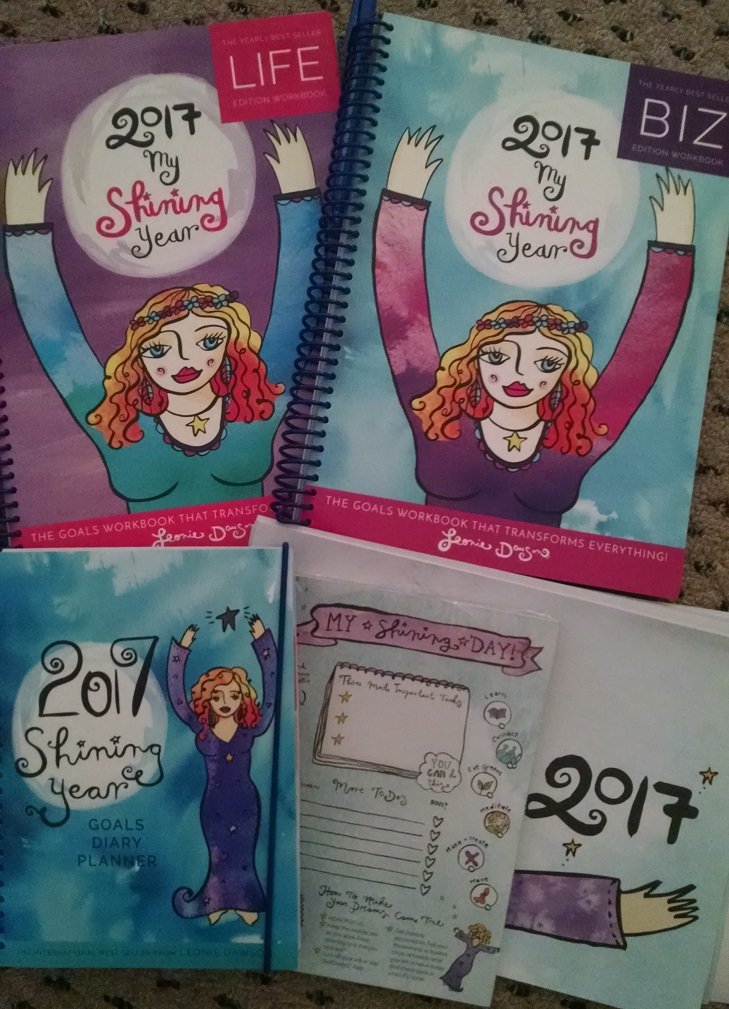 For me it's the first work day of the year. I can honestly say that I am not ready for it.
I had purchased planners a few months ago so that I could plan my year out, but while I started them, I haven't come close to finishing them.
Why is it important?
It's good to know what you DID accomplish in 2016. You probably did more than you think. Plus, it's good to see exactly what you did, and what you didn't do so that you can plan correctly for 2017.
It's OK if you don't know everything that you want to accomplish during the year. A planner is always a "work in progress". But you need to know at least some of what comes next, or you won't be able to get it done.
For example, if you know that you want to get a huge product done, you'll know to make sure you spend a good amount of time on it every day, and you'll schedule accordingly. If you don't realize that it's a priority though, you'll put the time towards something else and will never get it done.
That's why I love these planners from Leonie Dawson. She has two – one for life, and one for business.
I purchased both, because I want to improve in both parts of my life.
I'm sure that by going through these planners, I'll be in a better place and know what to dedicate my time to each day.
The good news is that you can get the workbooks either shipped to your house, or you can get them digitally.
I purchased the physical planners, because knowing myself, if I do it digitally I just won't get around to it.
But with the actual workbooks sitting in front of me, I'll fill them out.
The big benefit of the digital planners is that they're a lot less expensive, since you don't have to pay shipping.
There have been studies done that when you plan for it, you can accomplish a whole lot more.
So if you weren't happy enough with the way your 2016 turned out, get these 2017 planners and make your 2017 even better.
As soon as I have lunch, I plan on spending my afternoon working on them. I hope they help you as well!
Enjoy,