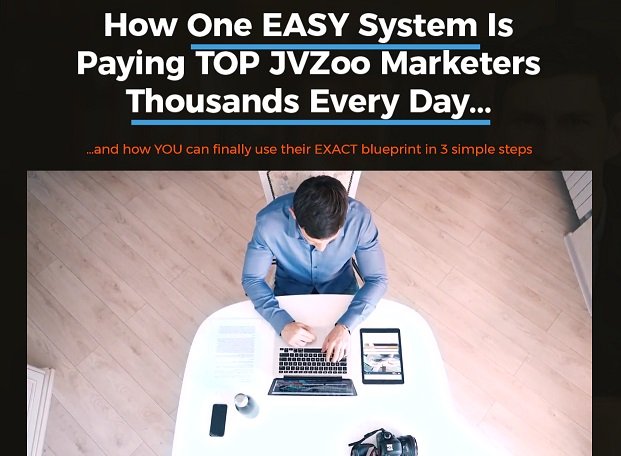 Hi! I'm 100% sure you've heard this by now…but they all say that "the money is in the list"….but that's only true if:
First, you build a list of qualified subscriber, and second, you know how to market properly to that list.
Because let's face it. What good is a list of even 100,000 people if you can't get them to do anything?
Here's a way that you can learn how to do both.
As I'm sure you've heard a million times already, JVZoo Academy was just released. It's the first ever JVZoo certified training – the first and only one so far that JVZoo themselves stand behind.
In this training, you can watch over the shoulder as this 7 figure marketer builds a list of 3,000 leads in 30 days, and then shows you how to email effectively to make life changing profits.
You'll also discover to how to sell products to add buyers to your list, and learn the best affiliate marketing methods to create profitable promos every time.
Don't worry if you're not a beginner, you'll also find that there are a lot of great things you can learn too. It's got things for everyone, no matter where you are in your business.
Plus, it's updated every single month, so you'll always have the most current information on what's working.
Right now you'll get the entire program for a single fee, but be quick because very soon this will become a monthly membership.
Enjoy,

P.S. I'm sure you've seen that a lot of people are talking about and promoting this launch. There's a good reason. It's the first one that JVZoo has ever stood behind, and is great no matter where you are in your business. This can help you get started – but don't wait because you don't want to have to pay monthly!