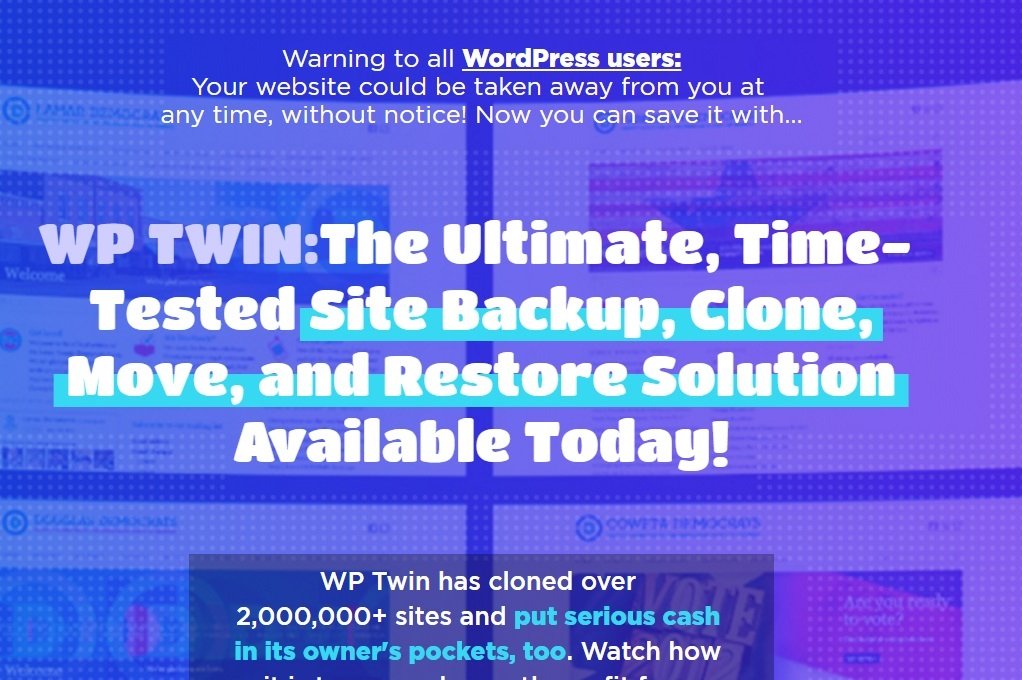 Do you backup your WordPress sites?
If you don't, one day you could lose everything…and I mean EVERYTHING.
Whether it happens because you make a mistake, or get hacked, or who knows what…it could happen.
So why not make it super easy to back up your websites?
You don't want a plugin, because they're bulky, have issues with larger sites, and worst of all, when your site goes down, so do the plugins that are on your site!
For the past few years, I've been using WP Twin. It's really easy, and right now, super inexpensive to get.
It's also great if you want to create a site similar to the one you have up…you can clone your site as well!
This makes it so you don't have to start from scratch each time you create a new website.
Over 10,000 people use this to clone and back up their sites. Right now, it's really inexpensive. You can't afford to miss out on this!!
Enjoy,