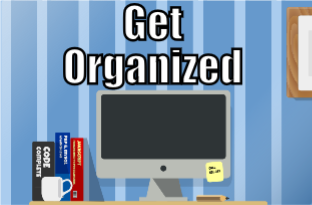 When you have a lot of things going on, and aren't organized, you can be stressed.
If you want to relax, sometimes all it takes is a few minutes or organizing.
Have too much stuff on your desk, or wherever you're working? Take just a few minutes and make that area neat.
Even that will help you relax and be less stressed.
The more organized everything is in your life, the less stressed you'll be.
If you'd like to see other tips that are a part of the series, check out 31 Days to a More Relaxed You.
Enjoy,