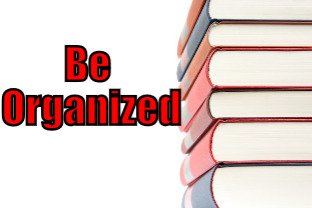 If you're more organized, you'll be more productive.
It doesn't really seem like the two things should have that much to do with each other. Logically, you'd say that the only way that not being organized hampers your productivity is when you're looking for something, and if things aren't organized it will take up more time, and make you less productive.
But for some reason, when everything is organized with your business, and with the room you're in while working (such as your desk, etc.) you are just more productive.
Maybe it's a mindset thing…but for whatever reason, it works.
So make sure that you're organized. Especially the area in which you work – whether it's a desk, the couch, the kitchen table, etc.
Just be as organized as you can in every way, and you'll see your productivity level rise.
If you'd like to see other tips that are a part of the series, check out 30 Days to a More Productive Business.
Enjoy,